Discover the transformative power of Sardenya Fillers, a premium aesthetic medicine brand dedicated to enhancing your natural beauty and restoring youthful radiance. Produced by RFBio Co., Ltd., South Korea, Sardenya Fillers have become a trusted choice among individuals seeking safe and effective solutions for facial rejuvenation. In this article, we will delve into the world of Sardenya Fillers, exploring the range of products they offer and the unique benefits.
The Pioneer: RFBio Co., Ltd.
Sardenya Fillers are meticulously produced by RFBio Co., Ltd., a reputable leader in the aesthetic medicine industry. With years of expertise and a commitment to innovation, RFBio Co., Ltd. has developed a line of injectable fillers that address a range of aesthetic concerns. Their dedication to quality, safety, and efficacy has earned them a well-deserved reputation in the global market.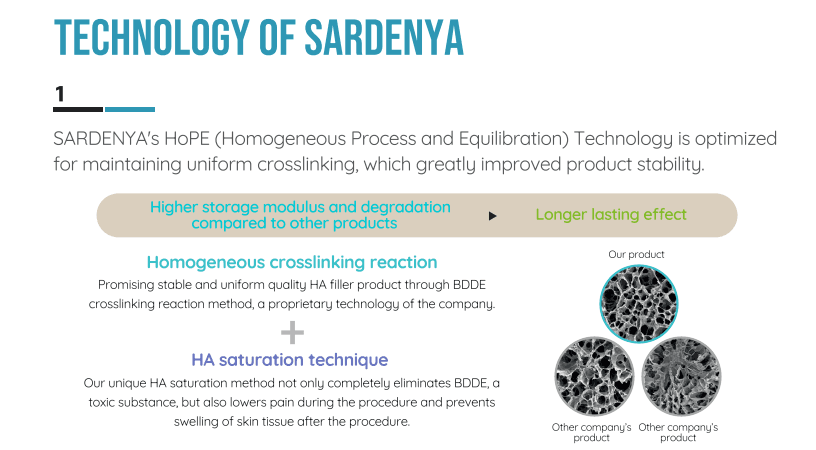 The Comprehensive Range of Sardenya Fillers
Sardenya Fillers boast a diverse portfolio of products designed to cater to different aesthetic needs and preferences. Let's explore some of their notable offerings.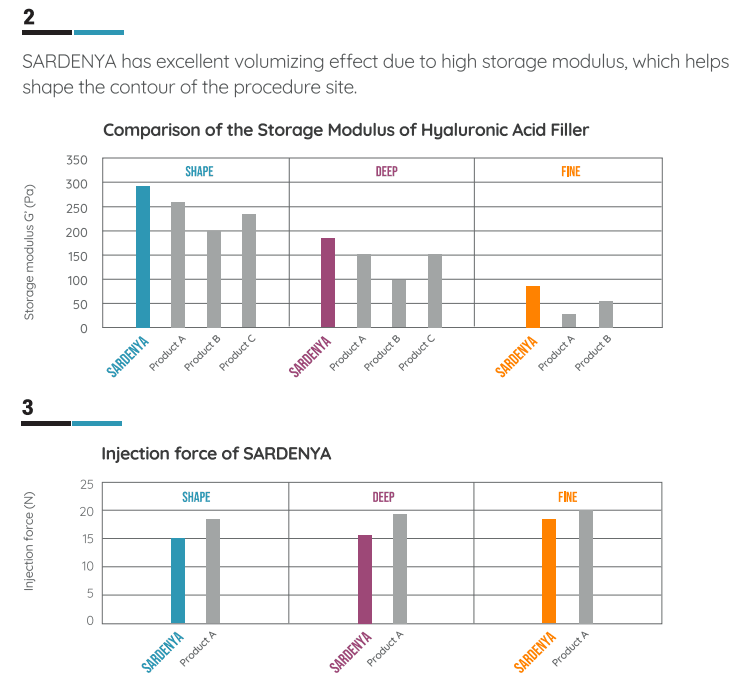 Sardenya Deep
Sardenya Deep with an increased coefficient of gel elasticity is designed to create volume and emphasize contours
Sardenya Shape
The Sardenya Shape filler is developed on the base of hyaluronic acid of non-animal origin and is suitable for the management of deep wrinkles and folds as well as face volumerization.
Sardenya Fine
Sardenya Fine – injectable dermal filler based on hyaluronic acid for the correction of superficial wrinkles of the face, neck, forehead and perioral area.
Safety Of Sardenya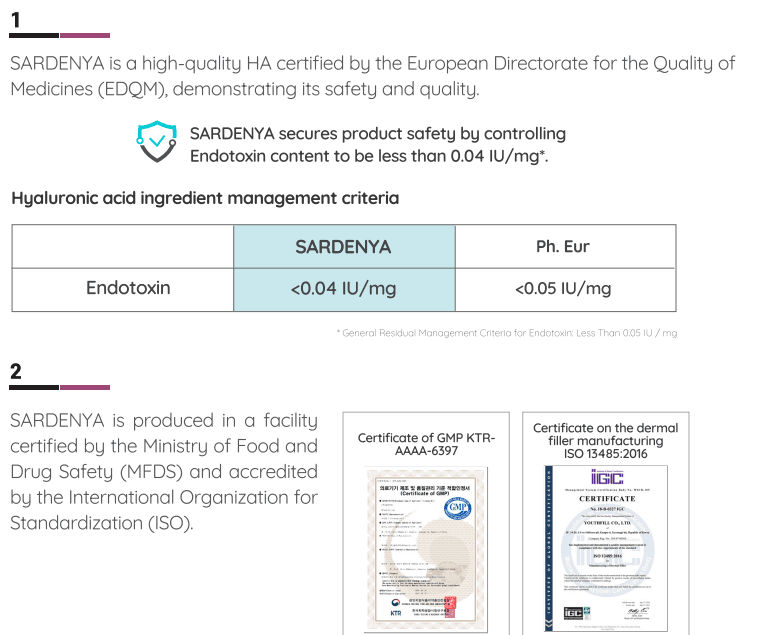 Strengths of Sardenya fillers
Conclusion
Sardenya Fillers, brought to you by RFBio Co., Ltd., are the epitome of aesthetic medicine innovation, promising safe and effective solutions to revitalize and rejuvenate your natural beauty. With a wide range of products to choose from, each tailored to specific needs, achieving your desired aesthetic goals has never been easier.